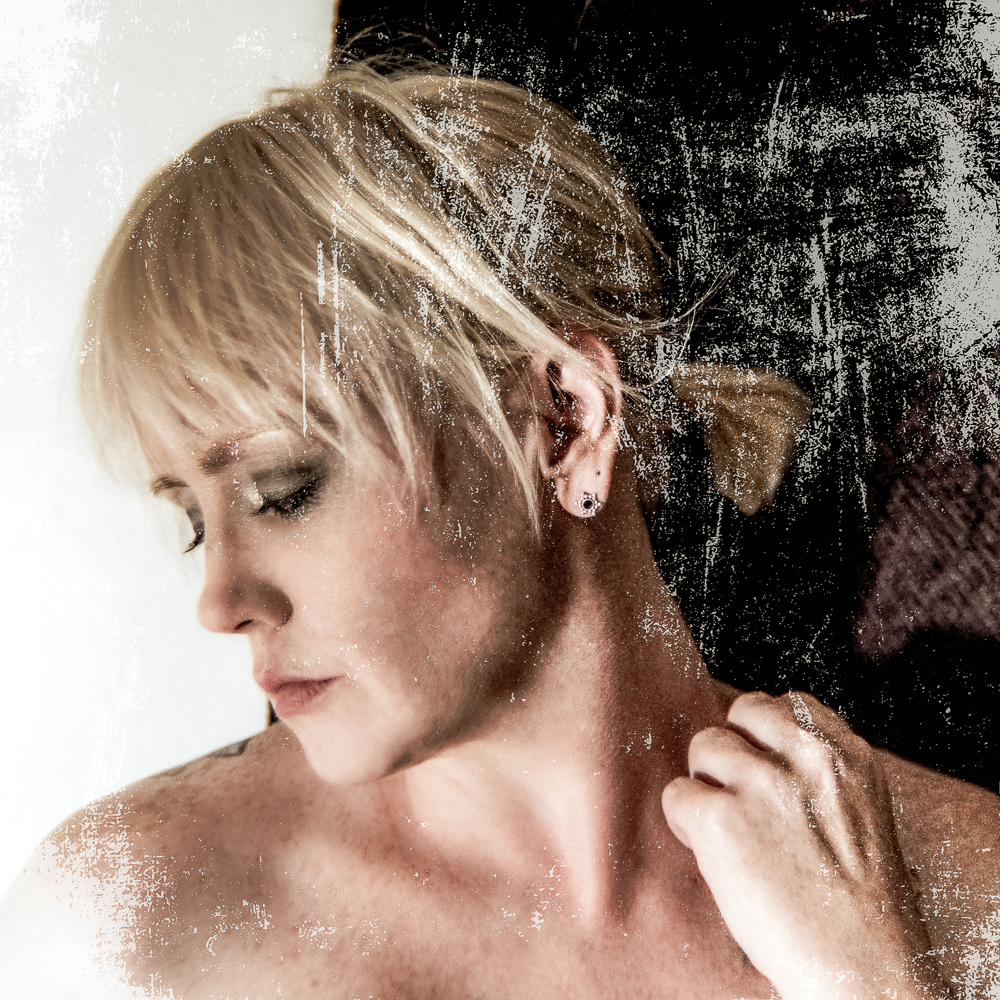 Janna Jensen is a photographer and mixed-media artist whose pieces have been widely exhibited in museums, galleries, and art collections throughout the USA, Europe, and Asia. She is known as The Golden Hour Goddess and The Light Wrangler for her mastery of natural light photographic techniques and often teaches these principles at trade events and workshops around the globe. 
Jensen's distinctive vision fuses traditional photographic techniques with modern imagery to create an intricate balance of contemporary creativity.
Within the confines of a frame, I try to capture an undeniably distinct world from the one we occupy. I create images that call attention to things that other people tend to overlook. This exploration of the unnoticed helps me engage more deeply with where I am in space and time. Through photography, my goal is to make beautiful that which others fail to notice or even find disturbing, to create something elegant and magnetic in the mundane.
In my work, the passage of time and the inevitability of endings are active underlying themes, and those moments lost to memory provide me with the greatest inspiration. However, these concepts are more than merely thematic within my work; they also inform the techniques and processes I employ. 
By using film cameras, I must work slowly, one frame at a time. I set the cameras up, knowing that I have to compose with care to get everything right. Seeing the image inverted on ground glass abstracts it for me and enables me to see the design, composition, and light without worrying about the object. Working in this way is a means of meditation, relaxing deeply, and seeing and working within myself. It allows me to stop over-analyzing the subject and compose the image while looking at the world in a less literal way.
However, the resulting negative is only the halfway point to creating an image. To complete my artistic expression, I brandish the slower tempo of creating one contact print at a time using various 19th-century photographic processes. For me, there is a painterly feel within these techniques that makes each impression essentially a monoprint, each exhibiting slight variations, each one distinctive. 
In so much as I've slowed down in my work's production, I hope that my pieces compel viewers to pause to focus on the details, thereby pushing them to live in the present—to stop fretting on the future or regretting the past.
Exhibitions
Petite Impressions :: Eccles Art Center :: Ogden, UT :: 2021
Handscapes :: JKR Gallery :: Provo, UT :: 2021
President's Art Show :: Salt Lake Community College :: Salt Lake City, UT :: 2021
300 Plates :: Art Access :: Salt Lake City, UT :: 2021
President's Art Show :: Salt Lake Community College :: Salt Lake City, UT :: 2020
Aperture :: Urban Arts Gallery :: Salt Lake City, UT :: 2020
American Association of University Women's Utah Women Artists Exhibition :: Utah Cultural Celebration Center :: West Valley, UT :: 2020
300 Plates :: Art Access Gallery :: Salt Lake City, UT :: 2020
Art of Possibilities :: Courage Kenny Rehabilitation Institute :: Minneapolis, MN :: 2020
A Doll's House :: Green Room Gallery at Salt Lake Acting Company :: Salt Lake City, UT :: 2020
Artifacts of Sound :: Urban Arts Gallery :: Salt Lake City, UT :: 2020
Hidden Voices: Aesthetics of Change :: UVU Woodbury Art Museum :: Orem, UT :: 2020
Artists Against Doom :: Saltgrass Printing ::  Salt Lake City, UT :: 2019
Reflective Images: Solo Exhibit :: Waffle Love :: Ogden, UT :: 2019
Reflective Images: Solo Exhibit :: M50 Art District :: Shanghai, China :: 2019
Reflective Images: Solo Exhibit :: Hong Kong Arts Centre :: Wan Chai, Hong Kong :: 2018
44th Annual BDAC Statewide Competition :: Bountiful Davis Art Center :: Bountiful, UT :: 2018
Solo Exhibit :: Shenzhen 22 Art District :: Shenzhen, China :: 2018
Solo Exhibit :: Arts of the World Gallery :: Salt Lake City, UT :: 2017
Buenos Aires Photo with
Camara Oscura Galeria de Arte
 :: Photo Miami & Estampa Fair :: 2009
Senior Art Show :: Westminster College :: Salt Lake City, UT :: 2001
Utah Statewide Collegiate Art Show :: Utah Valley University :: Orem, UT :: 2000    
Art Festivals
Ogden Arts Festival :: Ogden, UT :: 2021
Urban Arts Festival :: Salt Lake City, UT :: 2018
Redlands Festival of the Arts :: Featured Artist :: Redlands, CA :: 2018 
Art Festival of Henderson :: Featured Artist :: Henderson, NV :: 2018 
ArtFEST Spokane :: Featured Artist :: Spokane, WA :: 2018
Redmond Arts Festival :: Redmond, CA :: 2018
Durango Autumn Arts Festival :: Featured Artist :: Durango, CO :: 2018
Art and the Vineyard Festival :: Featured Artist :: Eugene, OR :: 2018
Summerfest Arts Faire :: Logan, UT :: 2018
San Diego Festival of the Arts :: San Diego, CA :: 2018
Aspen Art Festival :: Aspen, CO :: 2018
Colorado Springs Art and Music Festival :: Featured Artist :: Colorado Springs, CO :: 2018

PUBLICATIONS
Colliatis
(cover art) :: 2019
CrossTalk 
:: Staff Photographer :: 2001-2010
Shutterspeed
:: 2002, 2004, 2005, 2006
imdb.com 
:: Photographer :: 2000-2005
Ellipsis: literature and art
:: 2004
The Standard 
:: Photographer :: 1997-2001
Ellipsis: literature and art
(cover art) :: 1999
Ellipsis: literature and art
:: 1998
Ellipsis: literature and art
:: 1997
Master's in Communications :: Westminster College :: Salt Lake City, UT :: 2002-2004
Bachelor's in Communications :: Westminster College :: Salt Lake City, UT :: 1997-2001